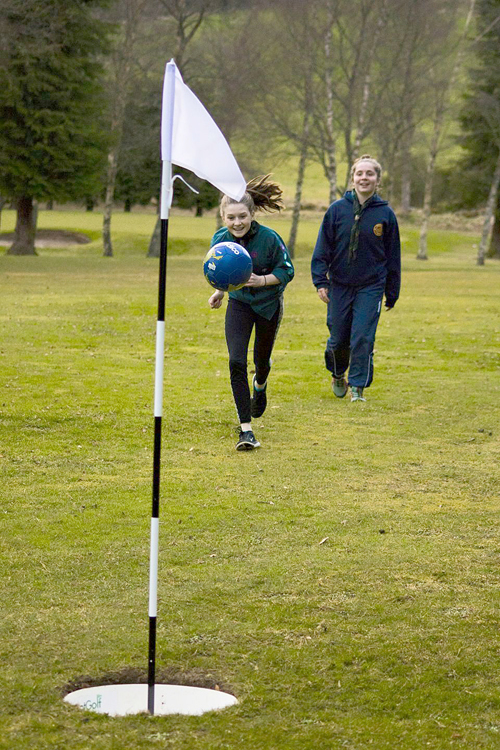 FootGolf
Torphins Golf Club has developed a nine hole FootGolf course within four holes of its current golf course. By using the first, second, twelfth and ninth fairways, we have created a nine-hole FootGolf course with a par of 34. There are three par 3's, five par 4's and one par 5.
Click here to download a map of the course.
What is FootGolf? The same as golf with the aim of going round the course in the least number of shots, but kicking a football rather than using a golf club. It takes a four-ball approximately 40 minutes to play nine holes. If you have the time you are welcome to play eighteen. A handicap system can be applied allowing players of all abilities and ages a fair challenge. This sport is suitable for all, you don't need to be a golfer or a footballer. We provide FootGolf Score Cards, tees and 3 and 4 size footballs to make it easier for the younger players as well as size 5's for the adults.
Click here to download a scorecard

To protect the course we ask you not to wear football boots.